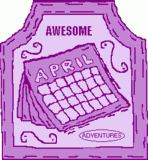 Day 16
A few of the photos I took of the boys on our walk yesterday. I let them choose how they wanted to be photographed, made for some interesting shots.
Another layout for
Scrapjacked
. They asked us to exactly copy Erica's layout.
It is really hard to copy exactly. I had to improvise a little because I didnt have flower stamps.
Been so busy today, not really sure why. Tomorrow the boys are back at school and I am going to enjoy the Quiet!!
Got Football training and netball tonight so best get moving.
Cheers