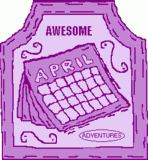 Day 5
Just a quick update..
Jay is out of hospital and headed to my sisters place to wait for us. All the test went well and will see the Doctor beginning of May.
Sorting things out here ready to pack up and head up to my sisters then to the GABBA for the game.
Jay is super excited about getting out there to play at half time. His dad on the other hand will be doing something most guys dream of but doesnt seem to be all that excited about it...nervous i think. All the family not at the ground have said they will be glued to the tv trying to see both of them. Kinda feels like we are famous a little lol
Ok lots to do still..
Everyone have a great easter, if you are going away have fun and stay safe.
Cheers