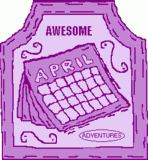 Day 4
Today started of as planned, up early and got the older 2 boys of to school, did some of the housework then drove to the hospital and got Jay admitted. John stayed with him I then drove back to the primary school where I was to watch and take photos of the school soccer gala that Dan was in.
I get to the school and dont see lots of kids around anywhere....find out in the office that they had a cracked waterpipe under a concrete slab. The soccer day had to be postponed, lots of disappointed kids.
So home I went and busied myself with the rest of the housework and a little creating. Boys home and normal after school things then to football training, cheated and brought the boys dinner. Home and rang the hospital find out how things are going. My poor little boy is not handling the not eating very well. As many times as he has done this he still struggles with the fasting. I dont blame him I think I would too.
So the boys are in bed, and im here by myself, its so quiet and still.
Samantha Welker joined
scrap the scraps
just recently and this was her challenge for us..
Number of photos: three
Titles and lettering: Around a circle
Shapes: Curves
Journaling style: definition
Tools: foam stamps
I think i managed all the criteria.
This weeks art journal theme at
KSK
was Seasons. I did a journal entry on spring awhile back, so this time I decided to go with all the seasons.
Got a huge day/night tomorrow so may not get to post, not sure what time we will get home from the GABBA!
Hopefully will have lots of photos of my 2 stars on Friday!!
Cheers