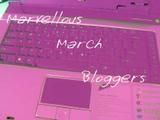 Day 9
HAPPY BIRTHDAY MUM
Love you and wish I was there to spend the day with you!
Another weekend has started, why doesnt this excite me as much as it did over the spring/summer period. Maybe its beacause now our weekends consist of travelling to and from various sporting venues.
Dont get me wrong I love that the boys are all involved in sport its good for them and they love it. John and I get involved as well, on various committees and helping with the teams.
But, gone are the usual its the weekend we can sleep late and can do things at our leisure.
This does of course mean we dont waste any of our weekends sleeping lol
Auskick tonight, Jay is told that 18 (drawn at random) of the kids will be selected to play at half time at a Brisbane game at the Gabba!!! He was so excited!!
Send lots of good vibes the way of those doing that random draw for him!!
Been playing around with paints tonight, trying out various methods for getting the paint on the page. Toothbrush (yes old one), plastic fork, sponges, lid of small box, interesting results, some I like, some I dont...
Everyone have a great weekend.
Cheers