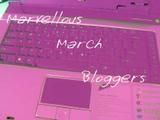 Day 24
Today was the first round of soccer matches for the season. Dan played half a game as goalie and half as centre. Whilst they lost they all had a really good game. Dan scored the one and only goal for the team.
He then filled in for the under 13's as their goalie. Sweat pouring of him after the game I asked if he was buggered 'nope' he said...I would love his energy!
Page for my art journal at
KSK
about where I find inspiration from. Its everywhere, so many things give me ideas to create from.
Amazingly a picture of me I actually like! Layout done for a challenge at Memories and More to scrap a page using 3 traditional stationery items. This was fun.
Of now to prepare for another full on day of sport..this time aussie rules.
Cheers