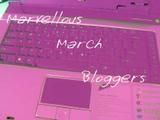 Day 6
School cross country was today, and being the good mum I am I was up there at 9.15 ready for the start of the first race. ( I love watching all the boys activities).
They were both really keen this year, both been training (at school) for it. Jay wanted to make top 10 or at least better his 13th position from last year. Dan wanted top 3.
So... Jay did a great job and came in 11th position, so proud of him. A few years ago he was the bringing in the rear in all races, he has improved so much.
Dan came 2nd!!!
He was exhausted, but thrilled! He now has to compete at the District cross country. Go Dan!! So proud of you!
Week 9 of
Emilys card challenge
, her prompt this week was...
inspiration found!
where have you found inspiration lately, what is something that has inspired you, what do you do when you are stuck for inspiration...
My card, I find inpspiration everywhere, family, art, colour, nature, books, blogs, life etc. Nic simple card this week.
Cheers