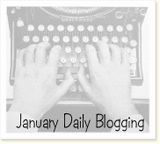 Day 3
I think that by the end of January my posts might just end up a blithering account of my boring days lol Today was all about cleaning out the boys closets, sorting what need to go in the trash/thrift/passed down and resorting. That took alot longer than I thought it would. Why is it that boys HATE trying on clothes....
I have joined
Allison's
Use your stash challenge
on
ksk
, every week she will post something for us to use up and we can do as many layouts/other as we wish. I made this layout and cards using only my scraps, its fun and you find all sorts of things you didnt realise you had!
Well, I was right and my knee didnt hold out but we still went for a walk, not just a dawdle along a brisk almost power walk. Now thats just as good for me right ? I sure felt like I had done some exercise when I got home.
Until tomorrow
Cheers