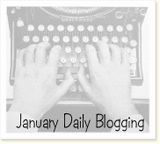 Day 16
The boys used the last of their movie vouchers today and saw Happy Feet. They didnt stop talking about it all day, my guess is they liked it!
I learnt a valueable lesson today, that a bargain isnt always a bargain because its cheap...
I brought some coloured Kaiser rubons for $2.99!! Wow you say.... They were cheap for a reason! They rubbed of great..too great all over anything they came in contact with even the backing sheet :( got to use 3 words from the sheet and the rest was useless... Lesson Learnt!
For the monthly challenge at
KSK
Thanks to the lovely Karen at
KSK
for asking me to do a guest layout for her design team. I was thrilled to be asked and love working with such gorgeous products.
Walked again tonight, even managed 3 100m sprints!! So proud of myself for sticking with this challenge.
Wanted to make mention of the other girls that are walking nightly as well, they are all doing so well. Well done girls :)
Just to finish, some of you may be aware that Daniel has been scrapping for awhile now (sporadically), well my baby boy, jay is now scrapping as well. Tomorrow morning has been allocated to assisting him with some layouts. Will try get them scanned for tomorrow nights thread.
cheers