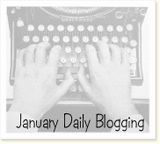 Day 15
I scrapped my little butt of this weekend, was Great! Im amazed at how much I actually got done.
This is for
Emilys
card challenge, what makes you powerful. Life is powerful.
These first two are for the
SHE Challenges
For the sketch challenge and design team challenge at
KSK
And this is my gorgeous little Jess, love doing layouts of her after doing boy layouts for son long.
Day 15 that means half way, AND im still walking!!!
Although I wont walk tonight, but I am playing netball, so i figure that makes up for it.
Cheers