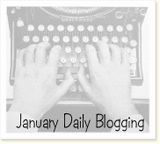 Day 30
All the boys were back at school today, was the first day I have had just for me since the 14th December!!!
What did I do...I SHOPPED lol
Checked out some thrift shops (the boys hate scrounging around with me) was so nice just to wander around at my leisure, no mum im hungry, mum im bored, mum i need to go to the toilet lol
I visited a friend and checked out the sale at
Scrapbook Princess
... I know I know, spose to be using not spending, but i have been using scraps and they had a 20-50% of sale!! You cant not at least have a look right ?
Another hot one today, very muggy and felt like it was going to rain all day but didnt..
Been checking out some of the new lines comming out at
CHA
and WOW some stunning stuff, cant wait for it to hit Aussie!
Especially loving the whole
Elsie
range and the new
Queen & Co
felt ribbon.
Week 4 of Emily's card challenge, A symbol you love.
A smile as the quote says is the same in any language. Ilove that a smile brightens and lightens a room, that its contagious. If you smile at someone they cant help but smile back at you.
Just in finishing I am one day off completeing my 'walk every day in January' challenge i set myself!!!
Cheers