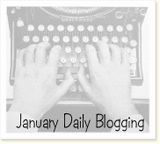 Day 31
31 days of January
31 days of posting!!
31 days of walking(or sport)!!!
Can i keep it going?? Im going to try, joined in with
Kathryns
Fantastic February Bloggers.
Also going to try and keep going with the walking every day, although that may prove a little more difficult with the boys football and soccer training starting as of next week..
This layout of my niece Jessica for
Allisons use your stash challenge
at
KSK
My beautiful girl turns one next week and is having a big party on Saturday, this is the card I made for her. Used all scraps to make this..
Cheers