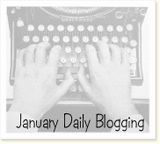 Day 29
Dan and Jay went back to school today, all excited and up early and ready to go way before they had to. Both were happy with the teachers and classes they got.
Josh doesn't go back till tomorrow, so he helped me get the others to school and then we spent the day at home without a car doing not much at all trying to stay as cool as possible in the 38C heat...
To my little sister Vicki.
Went out for dinner for her birthday, with Jim, Bob, Jude, Russell and the kids. The birthday cake made by her step daughter Nica was yummy, well done squeak!!
Walking... as we went out for dinner tonight there was no walk....BUT... I did walk up to school and back this morning which is almost the distance we normally walk. I also did 10 minutes on the treadmill.
Going to go lie under a fan now...
Cheers