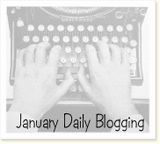 Day 28
* YAY!! Finally got a banner made and up on here. Got to thank John and Shannon for their help in making it happen.
* Was a little cooler today
* Well done Roger Federer, awesome game! (gotta like the guy he's coached by an Aussie)
* Aussie cricketers Rock! yet another win!!
* Hubbys back is a little better
* 2 out of 3 boys back at school tomorrow
* walked again tonight, thats 28 days!
Talk tomorrow
Cheers