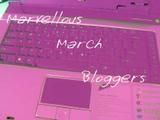 Day 13
This is a page from my art journal,
KSK
are running a regular prompt, this week it was "Friendship". I really like this quote from Eleanor Roosevelt.
This one for Use your stash - paints and foam stamps - at
KSK
. Dan helped me with this one, choosing what he wanted it to look like, I just put it all together.
Cheers