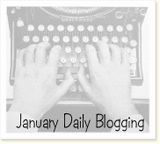 Day 21
Thanks to
Kathryn
and
Kathy
for their suggestions on my new blog name, as well as the girls from
KSK
who gave me food for thought.
As you can see I didnt actually choose a name from anyones suggestions, I did however get the idea for this one from ideas
Kathy
suggested. So
Kathy
email me your address (not sure I have it) and I will send you out a little something :)
With the name change I have also changed my URL so you may need to check your links and adjust them.
The boys asked today if we could go for a rollerblade, and as rusty and rickety as I am on blades, we combined a skate with our daily walk. Was alot harder than I imagined it would but I only hit the dust once lol
One more week to go then the boys are back at school, I still have yet to pick up books and get the last lot of stationary items needed...nothing like leaving it to the last minute...
Cheers