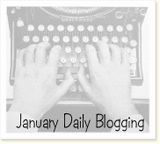 Day 19
This is my gorgeous niece who I adore. The layout is for
Scrap the scraps
challenge to make your own printed paper.
This is for a CJ that Im in, one of the girls had her cj disappear so we all decided to make her a monogram each so she had something to get back!
It has been a quiet night here to end a hectic noisy day, Josh went to dinner and a movie with friends, Dan is 'camping' (in the back yard of neighbours house) with his mate, and Jay still has an early bed time. Did i get lots of scrapping done ? Not a thing.. after I watched superman with Jay, i watched the end of the cricket, then watched the Roddick/Safan tennis game - lots of controversy there.
Still walking, 5 days out of 7, but am playing netball one night and soccer another night, 18 days in...im impressed that even though some days i think 'oh god i so dont want to walk' I still have.
Looking forward to a realxing family weekend before the last week of holidays start and I have to finalise uniforms, books and fees!
Cheers