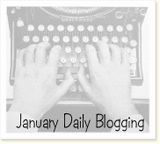 Day 10
Just thought I would share a few photos that make me smile :)
Josh and Dan having fun Together!
A rare moment with my teenager..
Love this one of Jay and Nica
The sweetness of Jay and Jess
And just to keep up my end of the bargain with John, more photos of me more photos of him.
Just incase you didnt already know my name
Day 10 of my walking challenge and its still happening!
Cheers