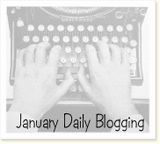 Day 13
Why is that we spend more of our time organising our craft area than we do creating???
I spent a large part of today sorting and changing things around. I realised that while I had things neatly put away, I wasn't using them. So now everything is still neat but more reachable and hopefully useable...
I share an area with my DH so I have to be fairly compact and neat so as not to overpower him. I take up 2/3 of the area at the moment, as im growing in ability and skill my stash is too as im trying different things which means more product, more space to keep it all.
As much as I would love to have a room just for me, I love the fact that of a night once the boys are in bed we sit together, while i scrap or use the computer he does his thing. We chat and he often helps me out with colour choices etc..
Day 13 of my walking challenge and im still going, Yay me!!
Enough of my boring day...
Cheers